Company Profile
Founded in 1983 in Milton, Ontario, Alcot Plastics Ltd. gained a reputation of being a responsive and qualified manufacturer of extruded polyethylene foam products. Jan Alac, the founder and owner of the company, envisioned a process of polyethylene foam extrusion that was easier and better than the complicated method used by his contemporaries. When that vision was brought to reality, the resulting system turned out to be far superior in terms of product quality and production efficiency. Some of the advantages include:
· Shorter startup time - only 15 minutes in comparison to other technologies that take up to a few hours
· Possibility to run efficiently small orders or run only 8-hour shifts without creating waste
· Possibility to make products on our smaller extruders that would normally require larger extruders running at low RPM
· Consistent extrusion and control system that adjusts the diameter if necessary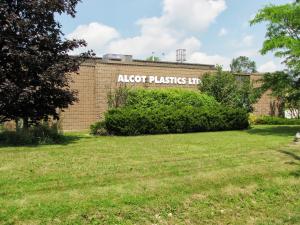 Jan Alac's son, John Alac, joined the company to further bring innovative outside-of-the-box approaches to development. With insight from both generations, Alcot Plastics is capable of continuous innovation and introduction of new products, such as foam sheets, screening spline and soft backer rod solutions, custom bottle stoppers, and more polyethylene foam products.
Alcot Plastics Ltd. continued on a path of rapid expansion as it moved to Acton in 1985, and eventually expanded to Guelph, Ontario in 2012. Its present facility, geared to accommodate the extensive client base, is four times larger than the one in Acton.